Yes, emoji 🔥 domain names are possible and they are a thing.
Emoji domain names are a great opportunity for marketing 💰 in my opinion and shouldn't be ignored.
For instance, ✌️.com is a great emoji domain name example that is accessible and redirects to AngelList.com.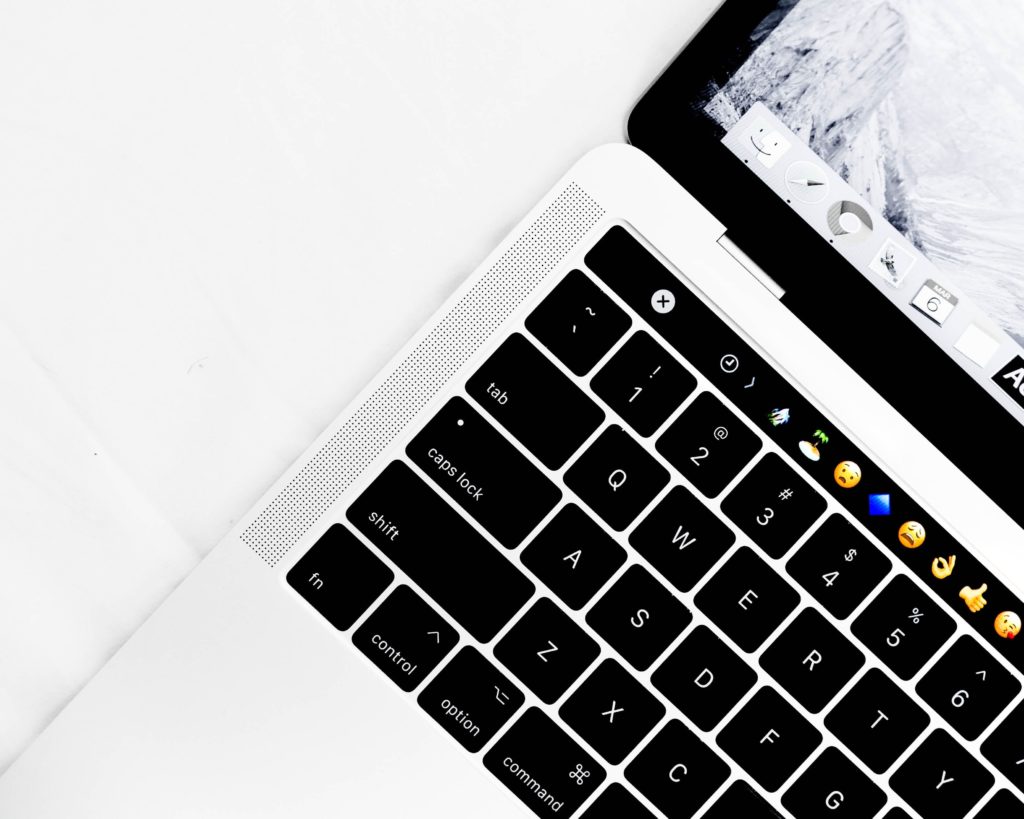 Now, let me tell you everything you want to know about emoji domain names without the fluff:
Yes, you can have one ✌️ or more ✌️✌️✌️ emoji's in a domain name, including normal text.
Not all domain TLDs accept emojis. For example, you can't register emojis with .com domains.
The most popular TLDs that accepts emoji domain names are .ws, .to & .fm.
Emojis are automatically translated into Punycode by the browser, so when you access ✌️.com, your browser will automatically translate that to xn--7bi.com
Yes, all modern browsers and devices already support emoji domain names.
How to register an Emoji Domain name
Let's get into the actual registering and let me show you the exact steps that you need to take in order to register an Emoji domain name ✌️.
TLDs that accept emojis in domain names
As I've mentioned above, not all TLDs accept emojis in their domain names. Therefore, you must choose from a pretty short list of TLDs (for now).
Here are the most popular Top Level Domains:
There are also other Top Level Domains that are supposedly accepting Emoji Domains, such as:
These are supposedly free ones that you can get. Unfortunately, from my own research I've found that whatever emoji domain you will search with these TLDs, you won't find any available (probably bugged). Therefore, I wouldn't recommend going with these ones.
Pick your emoji domain name
There are two things you must do repeatedly until you find an emoji domain that is right for you:
Pick an emoji that you like.
Pick a TLD for your new domain.
Check the availability of the emoji domain.
Check the domain availability 👀
The availability checking is not that simple as your typical ASCII normal text domains for the majority of domain name registrars in case of emoji domains.
Let's assume that you want to register ✌️🔥💰⚡️.ws.
Here's how you can properly check the availability of an emoji domain:
1 – Convert your emoji domain to Punycode.
Go to punycoder.com and paste in your emoji domain, just like this: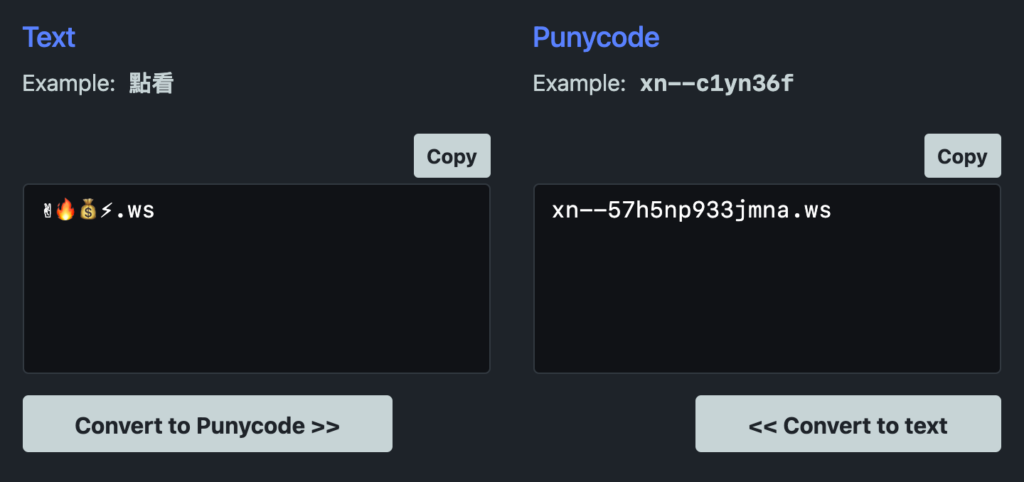 Now you can see that weird looking text that you just got, in this case is the following: xn--57h5np933jmna.ws.
What is up with this weird-looking "Punycode"? Emojis are automatically translated by the browser in this format because they are not your typical ASCII standard characters.
2 – Go to any domain registrar that supports the registration of .ws domains, such as Bluehost.
Now you can paste in the Punycode domain name that you want to register under your name.

3 – Register the domain and configure it with a web host, just as you would do with any other domain. After the completion, you will be able to access your domain just by writing those emojis in the browser.

That's it! You now have your own emoji accessible domain name 🔥.
Why would you want an emoji domain name?
Emoji domain names can help you with your marketing if done right and staying right on trend.
Some pretty big websites already have got themselves such domain names:
Coca-cola ran a big and successful campaign with the 😀.ws emoji domain back in 2015.
But still, why would you want to have emojis in your domain?
They are easily remembered if done right (single or 2-3 emojis on a domain).
They grow your brand power are an innovative and inexpensive marketing tool.
Emoji domains are cool, and yes, I did purchase one for myself and my brand 👀.
You can still get single emoji domains, which are the best, in my opinion.
Some single emoji domains for the .ws TLD are selling for hundreds, if not thousands of dollars in some cases, depending on the popularity of the emoji.
Yes, you should get one.
This is my conclusion and suggestion for you. If you have a brand that you want to grow, get a nice, representative emoji domain.
No, I would not suggest you to use an emoji domain as your main website. Simply purchase an emoji domain and redirect to your main domain 🤗.
Let me know in the comments if you got yourself an emoji domain, really curious 👋.