If you're looking to start your own URL Shortener for any reason you're looking in the right place 🙌.
Why would you continue to pay monthly/yearly for premium URL shortening services, when you can self-hosting your own instance would help you pay way less? As you only pay once for the product and your webhost per month.
Some of these products are even SAAS ready, which means that you can start your own URL Shortening business and provide URL Shortening tools and solutions to your users and get paid.
I prefer to only show you the best, highest quality, and updated PHP URL Shortener scripts solutions that you can find on the market in 2020, rather than making a big list with outdated ones.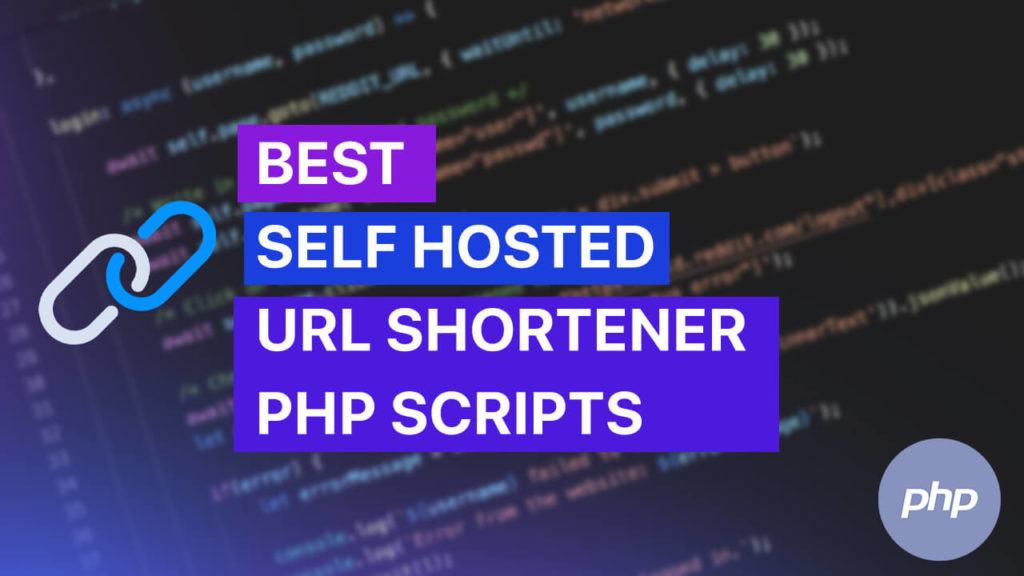 What defines a good URL Shortener product
It is important to first know what you're looking for when searching for a new script. In this case, I will list some of the most important aspects that I find necessary in a link shortening php product.
Easy to use – Intuitive user experience that makes everything feel smooth and familiar.
Good looking – Your URL shortener product should be looking clean, simple, and modern.
Proper functionality – Some important features that all URL shortening products should have, like
Custom domains, Retargeting, Expiration features, and Categories.
Proper analytics – A proper URL shortener should have proper analytics, where you can check detailed statistics of your shortened URL's.
Why you should trust this list
I know, there are already a ton of other articles that talk about the best url shorteners. The problem is that you will get inaccurate, outdated and rushed information.
This Top URL Shortener PHP Scripts article is:
Up to date, written and updated in late 2020.
Only featuring great products
Not sponsored by any of these products
Written by a developer, who has used many URL Shorteners
Without any fluff, let's get right into the list 🤗.
Prerequisites
As the title suggests, these platforms that are listed in this article are self-hosted. In other words, you will need to host them yourself and also set them up.
For this, you will need to make sure that you have:
The basics on how to upload files to your server and create a database.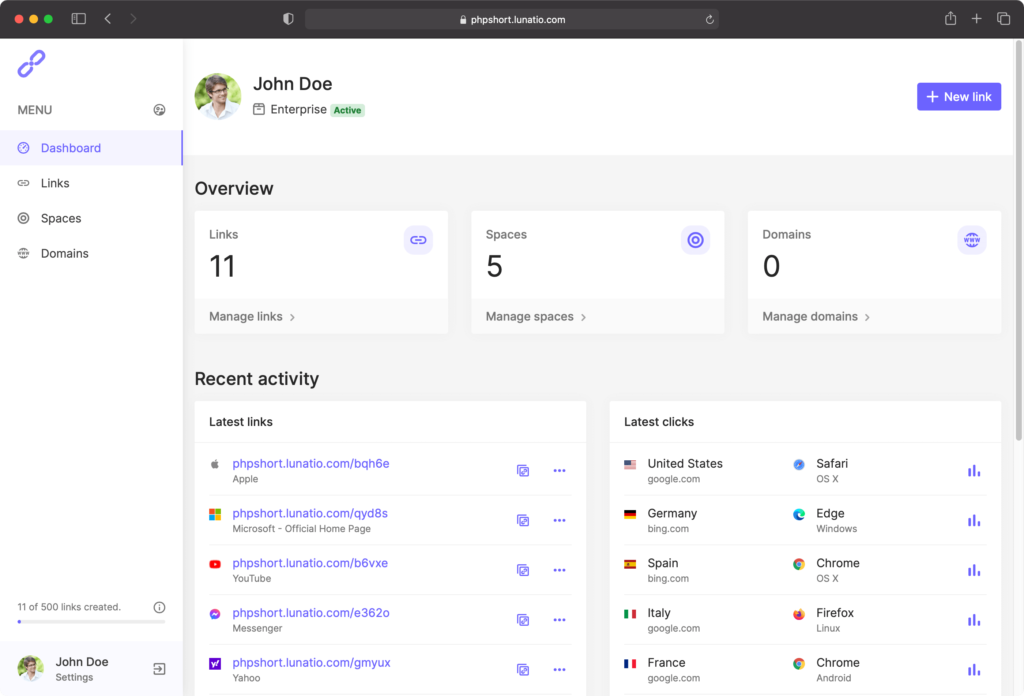 phpShort, by Lunatio is the complete solution for your URL Shortening needs. It ticks every checkbox for my own usage of the product. In addition, I have personally purchased phpShort a few months ago and I find no need to search for any other one, as it does everything it should.
Modern, good looking and easy to use.
Has all the desired functionality that a strong URL Shortening platform should have.
Custom domains ready, good analytics, and proper performance.
If you want to read a more in-depth look into the product, check out the full review of phpShort.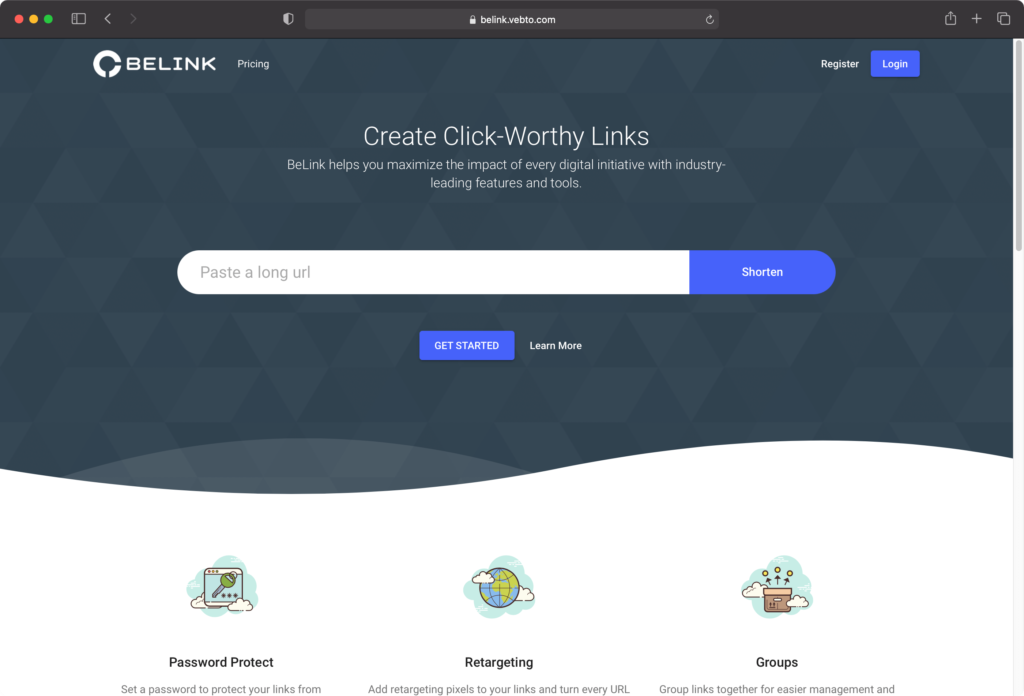 BeLink, by Vebto is another strong URL shortener, with many features included. In addition to the must-have features of a URL shortener, BeLink features some good extra features, that some people might like:
Good statistics for shortened URLs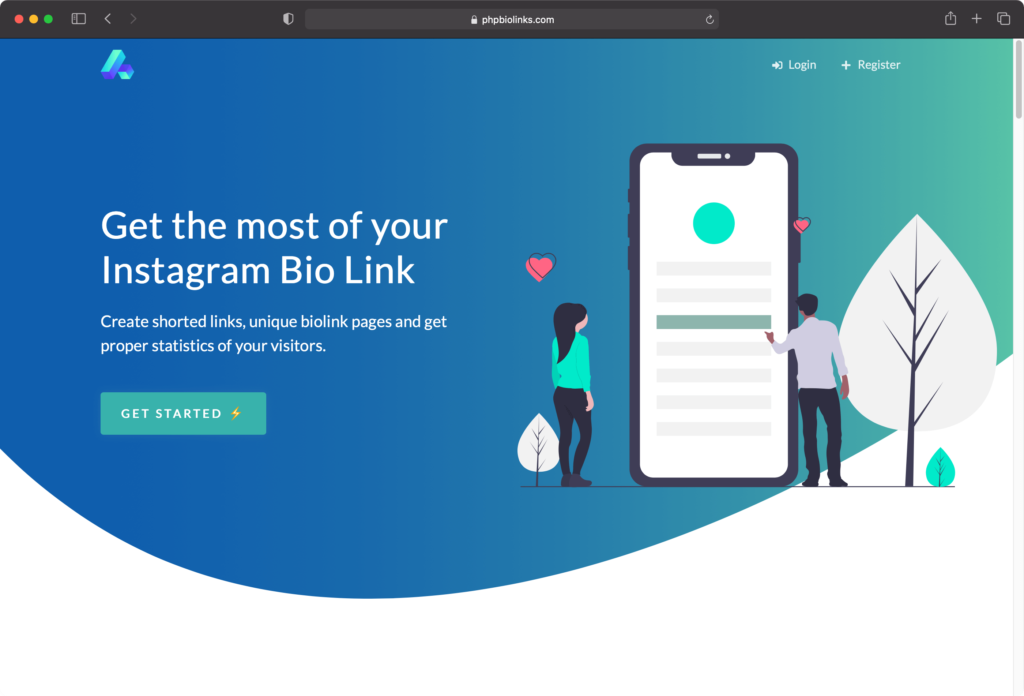 phpBiolinks, by AltumCode is not your typical URL Shortener platform, but a combination of a product that solves multiple problems.
phpBiolinks is a very popular and well-known high quality alternative to Linktree, and even includes more features (in some parts) than them.
It gives you and your users the ability to create custom biolink pages, where you display a stack of URLs that are related to you and your business into one single link.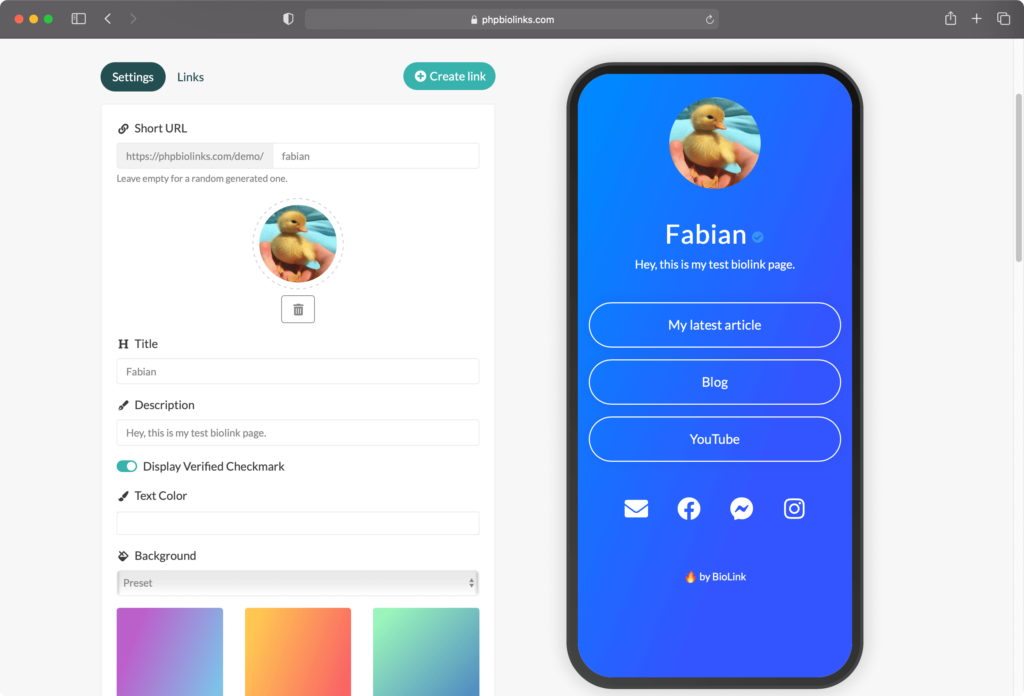 In addition to the highly customizable biolink page creation system, it is also a good URL shortener and this is why it is featured in this list as well.
Multiple Biolink custom pages system
Great day-by-day analytics
Tracking pixels, SEO settings and many more..
I would definitely suggest checking this out, it may not be for everyone, as it is a "hybrid" product that is mainly a Biolink pages system, rather than a URL shortener.
Why not to choose Premium URL Shortener
All the other articles are praising Premium URL Shortener, by KBRMedia for the reason that it is a highly sold product, with over 5,000+ sales on Codecanyon. It has been established as a good URL shortener, back in the day when it was released in December of 2012.
I personally own this product and have used it for some time and I have also written a review of Premium URL Shortener. I would recommend checking that out for a more in-depth presentation, including a video review.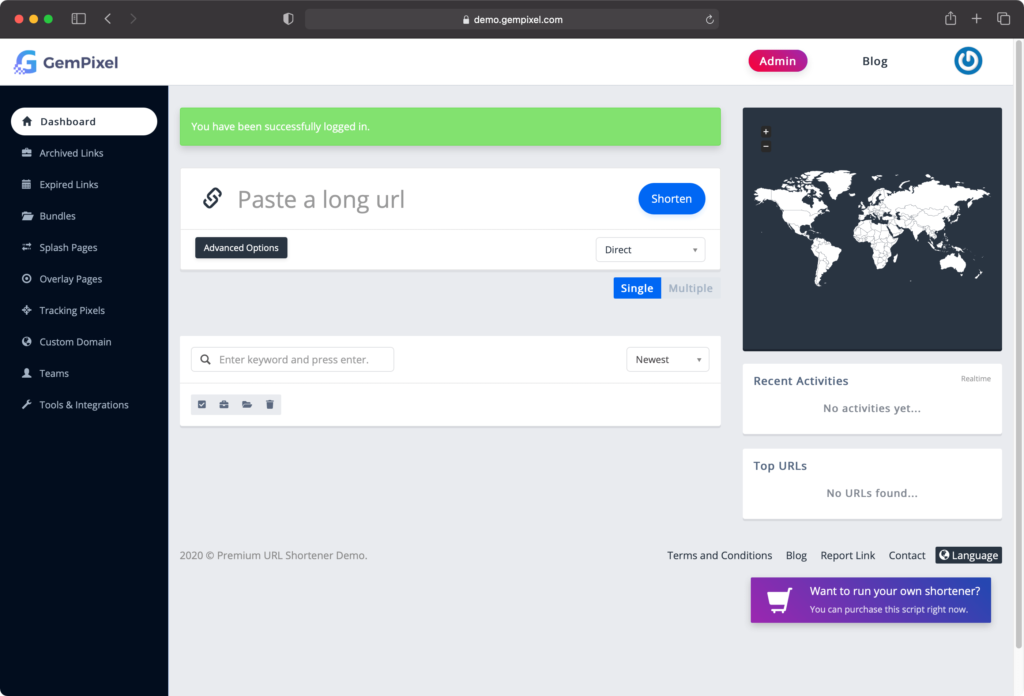 Unfortunately, this is a mess of a platform that tries to do a lot more than it should. In addition to this, it is lacking in the strong foundation of a URL shortener.
Doesn't have proper link analytics.
A ton of clutter with many unrelated features, such as Splash pages, Overlay pages and others.
Weird user experience and inconsistent UI.
Don't get me wrong, for its price, it is a decent URL shortener platform that has a lot of features and I see how this can be the choice for some people.
Conclusion
All of those products are kept updated, are consistent, have a strong foundation and do have a ton of functionality.
I would highly suggest checking them out to see which one would be the right fit for you, as each of them are unique and excel on different areas.
You can ask me anything in the comments section below as I will gladly answer 🙌.
Thank you for reading 🙏.